Glenn Necklen
Glenn Necklen
Co-Founder, Broker, REALTOR®, CRS
Old School Is Out! It's an all new Real Estate game out there and let's face it, whether you're buying or selling, the old way of doing things is over. As a Digital Marketing Expert and Community Market Leader, I have the experience, tools and strategies YOU NEED to buy or sell your next home. I AM next level and always here to help you.

Active in the Real Estate industry since 1995, I've been an investor, top-selling agent and innovator, sales & technology trainer, Podcast host, licensed Broker, Co-Founder, and Co-Owner.



I'm currently Co-Founder, Broker, and REALTOR® at NOW Realty (formerly known as Necklen & Oakland professional Real Estate Services). My focus is providing a high level of communication through my experience and knowledge of digital marketing and cutting edge tools in the buying and selling process, to give people the peace of mind that I can handle any situation to achieve the best results for them.


Licensed Real Estate Broker and Salesperson (State of Minnesota)
Certified Residential Specialist Designation (CRS)
Real Estate sales and technology Trainer/Leader/Innovator
Developer of multiple Real Estate and personal development courses
Podcast Host: The Agent Equation Podcast - for Real Estate agents
Digital Marketing Expert - NOW Realty
Member: Minneapolis Board of REALTORS, MN Association of REALTORS and National Association of REALTORS
Named a "Super Real Estate Agent" by Mpls. St.Paul Magazine and Twin Cities Business from 2018-2022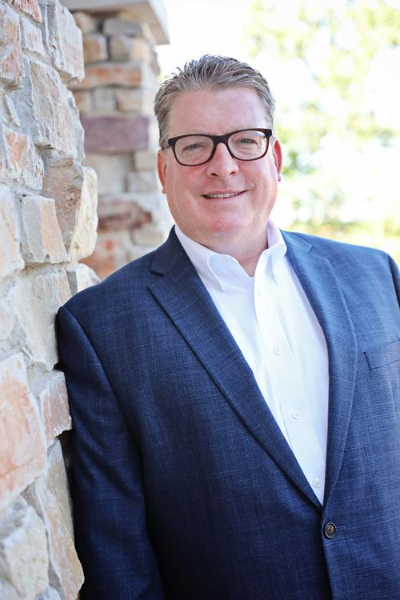 What Our

Clients Are Saying
-Tammy Herbert
Glenn was absolutely fantastic to work with. He was very patient, understanding, honest and upfront about how the whole process would work. We listed our house and we sold it in 13 hours, everything went smooth no issues at all!! We very much enjoyed working with Glenn and would recommend him to anyone first class in our book!
-Jodi Wallskog-Blais
Great professional service. Would definitely recommend and use again.
-Dan Tracy
I worked with Glenn 13 years ago to purchase my house and I am still here. I'm sure Glenn would appreciate the repeat business, but unfortunately for him he did such a great job of finding what I was looking for that I have not needed him as an agent for another move.
-Richard Palmatier
We gave Glenn our requirements for our next home and he went to work and delivered what we were looking for. Can't ask more than that!!!
-John Flor
Glenn's outstanding integrity and market expertise is everything today's buyers and sellers are looking for in a Realtor. He assisted my cousin with the purchase of a condo in the Twin Cities area and she couldn't stop praising his team of real estate experts and their level of professionalism. I would recommend Glenn to anyone who is looking for a top notch Realtor in the Twin Cities metro...
-Ty Keoraj
They are hard working people and will find what your looking for and won't stop till your satisfied! 5 Stars!
-Stacie Bernhoft
I recommend Glenn Necklen in the highest regard, Glenn's professionalism, customer service putting his clients needs first make him the right choice for selling your home!
-Jeff Idle
Glenn was our representative in the sale of our townhome and purchase of our new home. He did a great job coaching us on the sale of our townhome and helped us price it right. His recommendations and staging consultant helped us sell within a week in a bad seller's market. On the buy side, he helped us find a new build opportunity in a desirable location and kept in constant contact with the ...
-Mike Milne
Glenn was our most recent realtor for the home we purchased one year ago. Glenn was so enjoyable to work with -- he made what can be a stressful, time-consuming and laborious process a fun and enjoyable one. He was very patient - we thought we knew what we wanted, but he was unbelievably insightful based on our reactions when looking at homes and eventually we were looking at the homes that h...
-Ellen S.
I have worked with Glenn since 2005 first as the administrator on his Real Estate team and currently as a Realtor in his Brokerage. Glenn is an excellent businessman. He utilizes cutting edge technology both with his own clients and with the company. He cares about the people he works with - keeping the end result a satisfied client. I would highly recommend Glenn for any Real Estate transact...
-Paul Harold
I have used Glenn to sell both of my houses over the last ten years. Glenn's understanding of the market and where we could price our houses during the high and the lows allowed us to get our maximum value without having the house on the market to long. He is friendly and a joy to work with.
-Zachary Robinson
Glenn is a consummate professional. Possessed of both an ardent client-advocacy outlook as well as a results-oriented drive, he is a standout among his peers. Having dealt with many real estate agents in the last several years, I believe Glenn has shown himself to be the essence of a trustworthy professional in a highly contentious industry.
-Pat Elmes
In this market, it is a challenging process to sell a house. Glenn was able to set real expectations up front in the process. His expertise analyzing the local market, real estate trends and actual values of similar homes allowed us to determine what we needed to do and successfully sell our home. His forecast was exactly on the mark. We will be using Glenn again in the future.
-Brenda Van Winkle
Glenn did an awesome job for us when we were looking for a home. He is very knowledgeable about many different areas/cities/communities in and around the twin cities. He is extremely helpful when looking at what is truly important in a home. Communication is very important to me and Glenn hit a home run here as he always kept in touch with us on what was going on (even during "non business ...
-Joe Axe
We were able to sell our home in less then 30 days - and the biggest reason was because of the work and dedication Glenn provide to us. During this tough housing market - I am convinced we would not have been successful without Glenn and his team. From using the right individuals to do our staging (who was awesome), to the high quality photos and internet access - everything was top notch....
-Doug Cassaday
Glenn is an exceptional agent that goes the extra mile with a smile on his face. He has the experience and expertise to get listings sold quickly. His buyer representatives do an excellent job finding the right home for each individual. I would highly recommend Glenn and his team.
-Julie Perusse
We are honored that Glenn and his team send their business to Old Republic Title. They provide outstanding service to their customers and keep them well informed. Doing business a pleasure!
-Mark Roe
I have worked with Glenn for over 10 years. As a mortgage banker I appreciate Glenn's attention to detail. I have referred numerous clients to Glenn to both purchase and sell their homes. Glenn is genuine and truly cares about his clients experience.. I would highly recommend Glenn for your next real estate transaction.
-Daniel Tracy
My Mom had passed away and we needed to sell her condo. Glenn was amazing to work with. He was very knowledgeable about working with both trusts and condo associations. And most importantly he was patient and understanding during an emotional time for our family.
-Chris Frank
Glenn did an outstanding job selling our home. He is organized, knowledgeable, and a great communicator. His expert broker market analysis and staging recommendations enabled a quick sale of our home - in spite of a housing market in transition. Additionally, he is able to navigate home sales during corporation relocations - which not all brokerages can facilitate. Bottom line - I'd recommend...
-Jennifer L.
Glenn was great to work with! We really appreciated him sitting down with us and feeling out what would be our style of moving through the process of buying and selling, and supporting that as we moved forward. He was always happy to answer our questions and give us guidance based on experience and what would be best for us. Super nice guy. We would work with him again and would recommend oth...
-Blair M.
I have known Joel and Glenn for many years. They are true professionals in the Real Estate business.