Joel Oakland
Joel Oakland
Owner, Broker, REALTOR®
Joel is the Owner, Managing Broker and a full-time REALTOR® at NOW Realty Real Estate. He is a life long resident of Maple Grove and has been a full-time Real Estate Professional since 1992.

Joel, along with his long time friend and colleague Glenn Necklen, founded Necklen & Oakland, Professional Real Estate Sercices, now known as NOW Realty in 2010 which has since grown to become the top independent brokerages in the Twin Cities. Joel has created systems that allow him to provide tremendous service and value for his clients, and become a lifetime resource for all of their Real Estate needs.

Joel partners with local builders, relocation companies, and other Real Estate companies to ensure the best experience possible.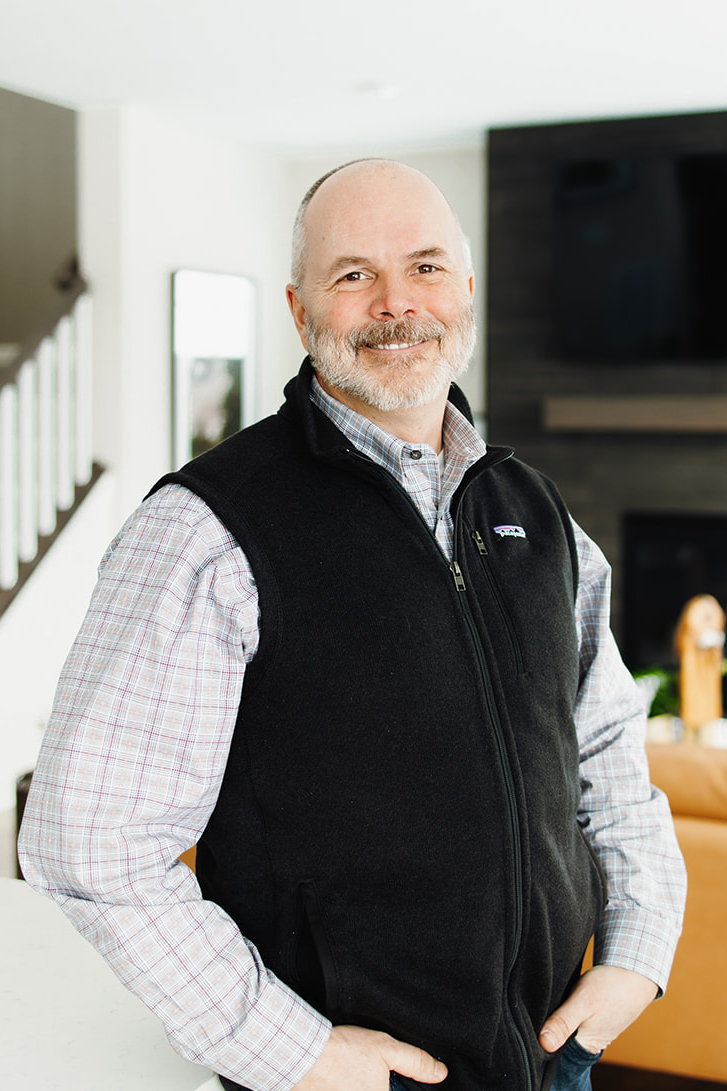 What Our

Clients Are Saying
-Nancy P.
100% Pleased with the process of selling my parents' home. Excellent communication, follow-through, ethics and expertise.
-John D.
I worked with Joel Oakland to purchase my brand new townhouse. Joel is a great realtor I would highly recommend even to my Mom ;). He is experienced, super knowledgeable of the market/property values, patient, not pushy, always calm and he listens! Joel is not pushy as he wants his clients to feel comfortable, heard and completely comfortable with their purchase. It took me on and off 5 years...
-Jeff N.
I have worked with Joel on two separate occasions. He helped me find and purchase my first home several years ago, and recently helped me sell that home and purchase a new construction home. Joel and the team at Necklen & Oakland did an amazing job helping us prepare and stage our home for sale, working with us on the pricing strategy during a difficult market, and ultimately selling our ...
-Mike K.
I have worked with Joel each time we have sold or purchased homes over the past 10 years. He has always been very helpful and extremely knowledgeable about the Maple Grove area, neighborhood comps, and what the key selling points are for the home. This allowed for a clear listing strategy and the end result was the sale of our home at a price we were very happy with. I would highly recommend ...
-Eugene K.
Joel was great to work with, as a Realtor myself I appreciate his professional approach to the business. Knowledgeable and personable.
-T. Jacobs
Joel was very knowledgeable and experienced in the real estate transaction process. His calm demeanor was a great asset in the negotiation process. We highly recommend Joel and his team.
-Jim B.
Joel had our house sold within the first week it was listed. The house was listed for more than i thought we should but Joel provided plenty of comps to support the listing price. Joel made everything from the beginning right through the closing go smoothly, responding well to any questions I had with straightforward honest answers. We used Joel to help us purchase our next home and we were n...
-L. Woods
If you're looking for a knowledgeable, friendly and all around great guy to represent you in your next real estate transaction, I would highly recommend Joel Oakland. He knows the area, the market, and will be your advocate as you buy or sell your next home.
-Noah
There isn't enough room in this box to describe how wonderful Joel Oakland. He went above and beyond and I'll never forget our first time home buyer experience. I've heard horrid stories but not with Joel! He not only allowed us to find our perfect home, he continued to check on us long after the sale was final! Overall A+ thanks Joel!
-Matt B.
We have worked with Joel on each home we have bought (3) and sold (2) over the last 15 years, and could not ask for a better realtor. He listens to our needs and has always been able to deliver. His knowledge and expertise he lent in marketing our homes, along with his experience and patience helping us find our perfect home are exactly why we have worked with him over and over again. His ama...
-David W.
I loved working with Joel. He's an awesome Real Estate Professional and person. Highly recommend!!!
-Paul
I give the professionals at Necklen & Oakland my highest recommendation. If you are looking to buy or sell a home in the Twin Cities...hire the best team. They fully understand what it takes to sell your home and advise you through every step. I sold my House the very first day it was listed. They also helped me through the entire closing process.
-Telle M.
Extremely responsive, attentive, organized...a pleasure to work with!