Mark Nelson
Mark Nelson
REALTOR®
Hi, I'm Mark Nelson, and I have been a licensed residential Real Estate Agent since 1986. Over the years I have mastered the art of helping many homeowners sell their existing homes, along with assisting many buyers with purchasing homes, and townhomes in the Northwest, and surrounding metro areas, and beyond.

With my many years of experience in Real Estate, I have earned a great level of trust with my clients that goes well beyond just the sale of one listing, or helping a buyer purchase a new home! I have been known to sometimes sell, or list several homes in one year to multiple members of the same family. Now as of today a large portion of my business has been in the form of referrals passed along to me from many of my wonderful satisfied clients.

For about 15 years of my Real Estate Career, I have represented custom home builders in selling new construction, lots, model homes, spec homes, and to-be-built homes in many planned developments, and off-site single family lots.

During the years that I sold new construction, I have gained valuable experience in the home construction process that has allowed me to better inform my buyers, and sellers of what to look for in a good quality home. With my 30+ years of experience in Real Estate, I can also offer good sound advice for remodeling ideas to a fixer-upper, or for the family that may have an Estate home that's in need of some updating to help maximize the home's value for re-sale.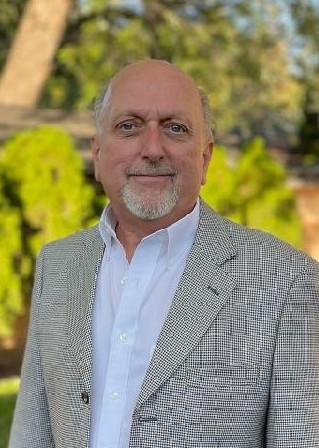 What Our

Clients Are Saying
-Mike Neslund
Scott & Mark provided an outstanding service throughout the entire home buying process.We wouldn't of been able to find our perfect home without them and highly recommend them to all our family and friends who are on the market to get their dream home or selling their current home
-Daphne Wilson
My family and I had a great experience working with Team Nelson Realtors. Mark and Scott took their time with us and always made sure our needs came first. They made our 1st time home buying experience easy and fun. I would definitely recommend them!
-Jay Suen
We used Mark and Scott of team Nelson to sell and buy our house. They were amazing to work with. They know the market and knowledgeable when it comes to houses. They have an eye for little details and gave us their honest opinion. We couldn't be happier with the service and time they provided. I would recommend using these guys.
-Ashley Lynn
Best team of Realtors out there to work with!!!
-Randy Merrill
If you are selling or buying a home Team Nelson at Necklen & Oakland will make it happen.
-Amy Fliger
Team Nelson helped us both sell our old house and buy a new house. Having a team work for us increased their flexibility and attention that they were able to devote to us. They gave us excellent advice on prepping our house for the market, set realistic expectations and sold our house quickly and for our asking price! They helped us find a wonderful home for our family in our desired location...
-Tom Benson
Team Nelson has helped us find a couple of different homes over the years. They are always extremely professional, always available, and they go the extra mile to find us exactly the home we we were looking for. I always recommend Team Nelson to our family & friends, the minute I hear someone is looking for a new home.
-Aaron Nelson
Team Nelson will go above and beyond to help their clients find the perfect house! Mark and Scott are very easy to work with will follow through on everything, every step of the way!
-Kathy Parkin
I would highly recommend Scott & Mark to anyone looking for a realtor. They were amazing to work with, incredibly friendly, knowledgeable and professional. Selling my family home was a daunting task and a bit emotional too, but Team Nelson made it such a positive experience.
-Katrina M.
We worked with Team Nelson to both sell our house and buy a new one. They were super helpful about answering all our questions and keeping in touch throughout the whole process. Highly recommended!